It's going to happen. In both life and house hunting alike. No matter how hard you try to elude it, rejection is just around the corner. You may have finally found what seems like the most perfect gem, the one you've been waiting for, it's just within your reach. And with a flick of the wrist whom holds the strongest offer, your white picket fence has vanished from your fingertips.
It sure did happen to The HardWorths, twice in fact. The first home we fell in love with we affectionately nicknamed the "Hobbit home" for its thatched-liked roof and cottage aesthetic. For the first time in our house hunting experiences, we finally felt like "this home is ours," or at least we could make it that way. Walking through the house, we identified with the owners and thought, "if they're anything like us, they will definitely take our offer!" We even wrote a heartfelt letter saying that we saw ourselves vicariously through them in this home, maybe even raising a family like they had (no, we weren't stalker creeps, there was baby stuff around the house.) Long story short, they pulled the house off the market because they weren't ready to sell. It eventually did get listed again, but by that point we had moved on from what once was our dream.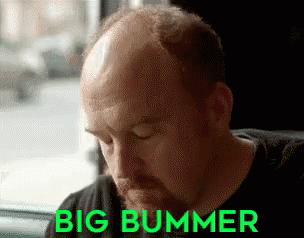 The second instance actually did come with a white picket fence, a sweet and charming yellow exterior and a captivating cherry blossom tree blowing in the breeze in the front yard. HOWEVER, when we first went to look at this house, they had already accepted an offer at their asking price the night before. THE NIGHT….BEFORE. Also, it literally went on the market THE NIGHT BEFORE. Clearly, these sellers were looking to jump ship. We countered with an offer much higher and even met the homeowners and shared our story as first-time home buyers. Alas, the offer they accepted went through. In some situations, jumpy sellers are just out of your control, no matter how good your counter is. If that first offer is accepted and has the money to prove it, they simply cannot back out. In short, understand that some things are just out of your hands. Its okay to feel disappointment, but know that you can and will move on.

And guess what? It is not the end of the world (it's been scientifically proven.) It all boils down to how you choose to work with this card that has been dealt, with these intense emotions and this struggle you are feeling while chasing the dream. It is going to push you to your absolute limit, and you will be thankful that it did in the end. There will always be "the one that got away," but your Prince Charming adorned with shutters and exposed brick is just around the corner. You're going to learn a lot about yourself (and your partner, if included) during this process, so hold onto ya butts.