CLICK HERE TO DOWNLOAD THE "GET YER SH*T TOGETHER" CHECKLIST
A really simple and effective way to get yourself on the path to smart decisions is to write things down. Maybe your therapist once told you to keep a journal, or your boss told you to make a to-do list so you don't forget to schedule that super important meeting for her.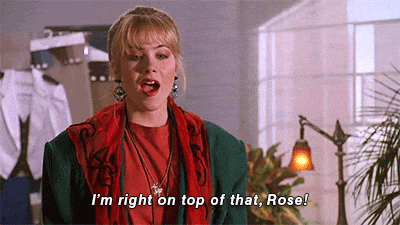 Or maybe, just maybe, you're thinking of buying a house and are struggling with where to begin.
Get organized, friend!
Make a Word Doc, Excel spreadsheet, Google Doc or Google Sheet (a personal preference since it can be shared and edited in the same source.) If you're a mood board person, well then go ahead and make a mood board!
Having your thoughts intentionally and physically outlined rather than in your brain cabinet becomes essential, and a valuable resource to reflect on throughout the home buying process. Have your necessities, thoughts, gripes and desires for your future residence visualized in front of you.
From there, you can branch out to the bigger stuff, like making a checklist of all the lenders, brokers, inspectors and all the other titles that end with "er" you need to correspond with (trust, there will be lots.)
Don't agonize, organize! And other inspirational Pinterest quotes.
But seriously, don't rip your hair out, it looks better on your head. You got this. Manifest your perfect pad.
CLICK HERE TO DOWNLOAD THE "GET YER SH*T TOGETHER" CHECKLIST